Eval Pro
Simple tracking and evaluation of apprentices.
Eval Pro enables an easy, intuitive, and clear follow-up of combined theoretical and practical courses for apprentices.
Contact us
scroll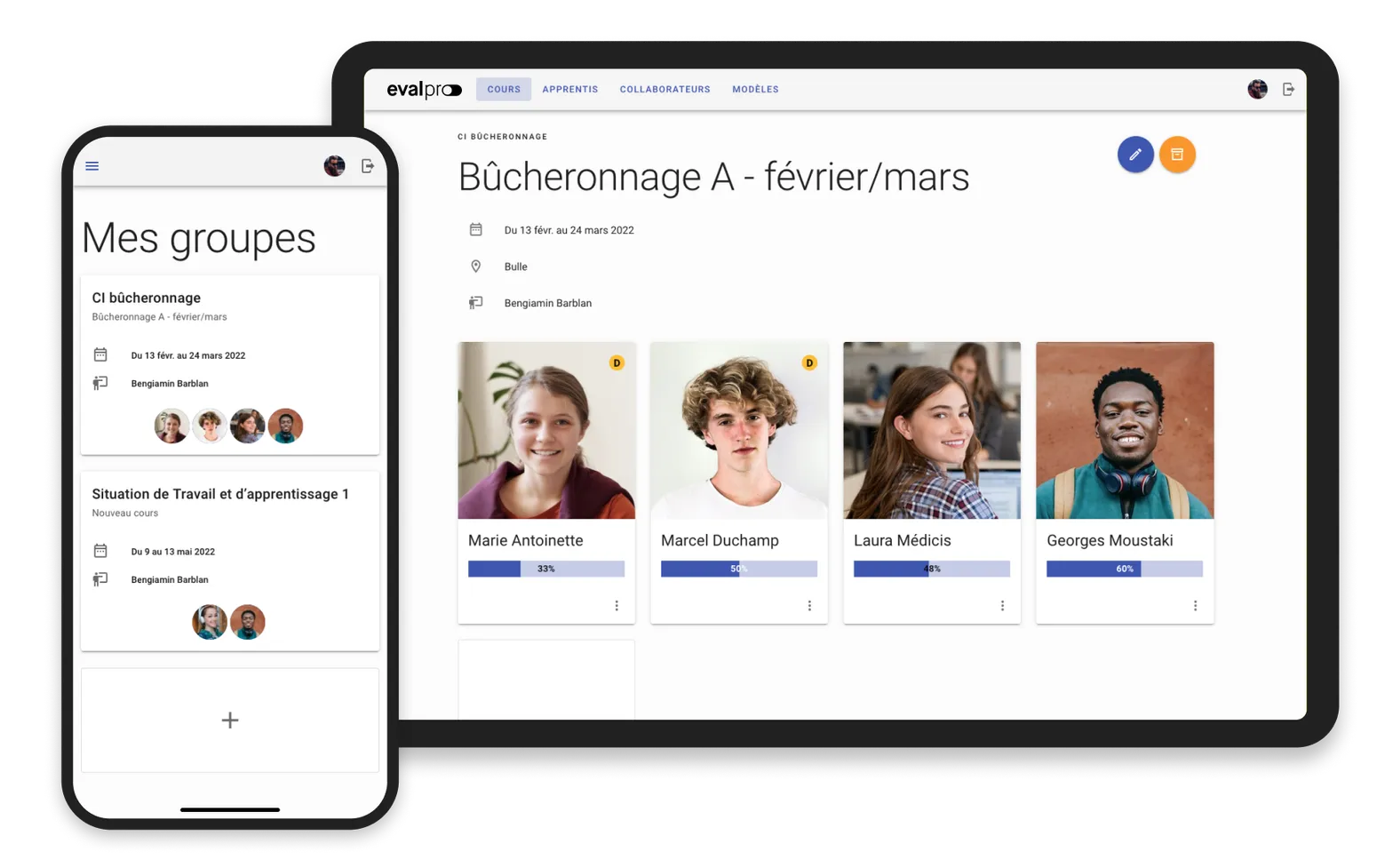 Start your journey with Eval Pro
Create your own teaching plans and define the course content.
Import a list of apprentices, create groups and continuously evaluate their learning progress.
Easy hand-over of groups between teachers, access the evaluation data from anywhere, and export individual evaluations for each student.
Why Eval Pro?
Accessible anywhere and on any device
Easy to use for all generations
Foster collaboration between teachers
Enable a long term follow-up and archiving of data
Where is my data?
The whole data from Eval Pro is stored on the servers of Arcanite, in Switzerland. Arcanite is recognised for its top-notch security and data management.

On request, we can also set up Eval Pro on your premises.
Join the adventure!
Wishing to continue this beautiful project in the long term, we are using a co-financing model with interested clients. Each institution can invest a certain amount in the product development and everyone benefits from it. The annual licence is free of charge for the participating institutions during the first years.
Not sure yet? Try out the trial version and test it with your students over a semester.